Priyanka Chopra's ultimate transformation from the desi girl to an international icon is the stuff fairytales are made of. Living the glamorous American dream to the hilt with her charming smile, affable nature and high-end fashion game is Priyanka Chopra. PeeCee catapulted to unfathomed realms of fame on the global platform. Priyanka Chopra is also a former Miss World who clinched the coveted crown in 2000. While her International stint certainly wasn't a cakewalk, Priyanka sure does make it seem so! Securing her ground firmly by clinching the People's Choice Awards for two years in succession, Daddy's li'l girl has raced much ahead of her contemporaries. A senior millennial, PeeCee is 34 and raring to go as Baywatch is touted to be her big ticket to more offers in Hollywood. But while the global media is besotted with our desi girl, we love how Piggy Chops has traversed a long way from being a plain Jane to a glamorous diva!
While there was never a debate about Priyanka Chopra's mettle as an actor, her apparent lack of style in her formative years often attracted brickbats from the fashion pundits. While the concept of styling evolved only recently, Priyanka Chopra's tryst with fashion translated onscreen in the form of Madhur Bhandarkar's movie Fashion for which she bagged a National Award in 2008. Quickly following it up with 7 Khoon Maaf, Barfi! and Bajirao Mastani, PeeCee then zoomed off to USA and crooned three songs that put her in the limelight. Beginning her career as a model, Priyanka Chopra's evolving looks over the years garnered appreciation and flak with strong speculations of her having gone under the knife. But the immaculate sense of style that Priyanka Chopra flaunts, as is justified by her recent win of the Sexiest Red Carpet Look by Victoria's Secrets, did not happen overnight! Priyanka Chopra underwent a massive transformation and here's the eye popping style evolution and some of the best style moments of the Kashibai of Bollywood.
Modeling Days (2000)
Priyanka Chopra's pageant win saw her wearing a light pink strapless gown with an ornate choker neckline. Don't miss the signature plump lips and the locks of hair falling on her eyes, as was the trend back then. A fairly loud makeup makes this throwback picture truly a priceless one. Today, PeeCee's Instagram selfies are a far cry from these close up images!
Aitraaz (2003)
Turning a seductress with Aitraaz, Priyanka Chopra was widely appreciated for her portrayal of Sonia Roy. Gone were the loud dresses and the garish makeup!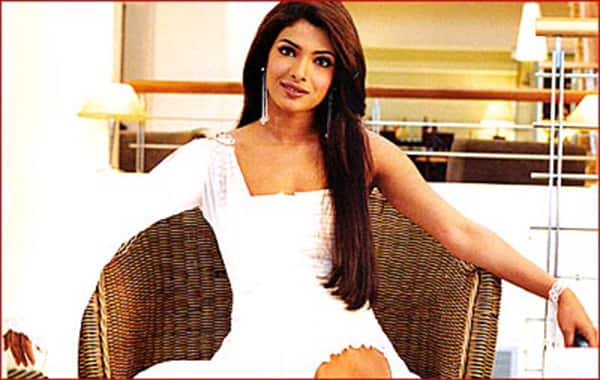 PeeCee opted for sleeker hair and a much better sense of style.
Bluffmaster (2005)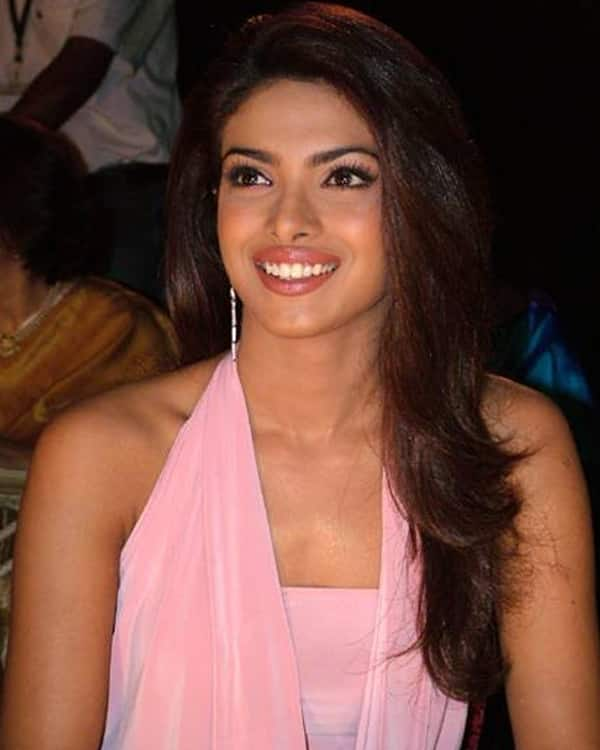 Attuning to the style evolution in the industry, along with being more comfortable with her body, Priyanka Chopra did not shy from showing off that slim midriff wearing a white top and a pair of hot pants, swaying sensually to the song, 'Right Here Right Now' from the 2005 movie, Bluffmaster.
Krrish and Don (2006)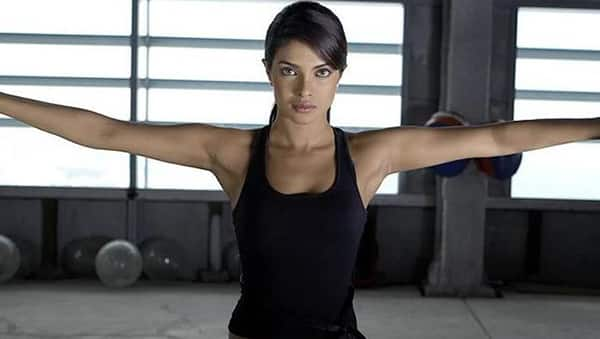 Catapulting PeeCee to the A-list category of Bollywood were two movies – Krrish opposite Hrithik Roshan and Don opposite Shah Rukh Khan. While Krrish showed Priyanka Chopra as the cute girl-next-door with some classic western ensembles, Don firmly established Priyanka Chopra's potential as a screen blazer while looking insanely hot!
Fashion and Dostana (2008)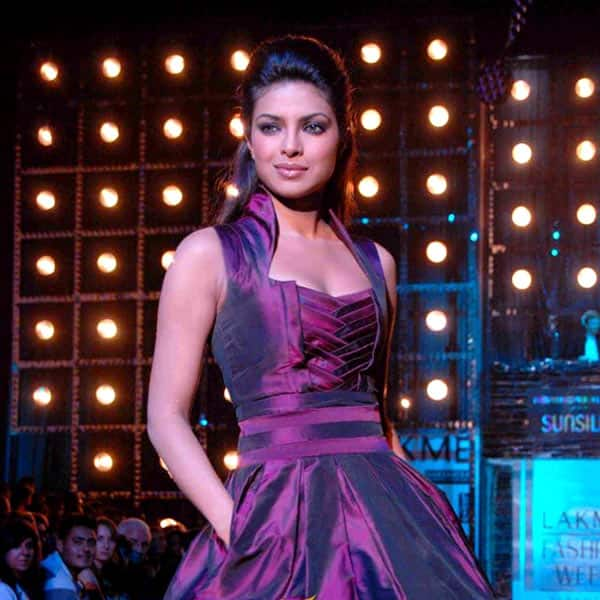 Armed with a layered hairstyle and a fashion sense that made far better sense, Priyanka's sense of style in these two films was vastly emulated by teenage girls in India.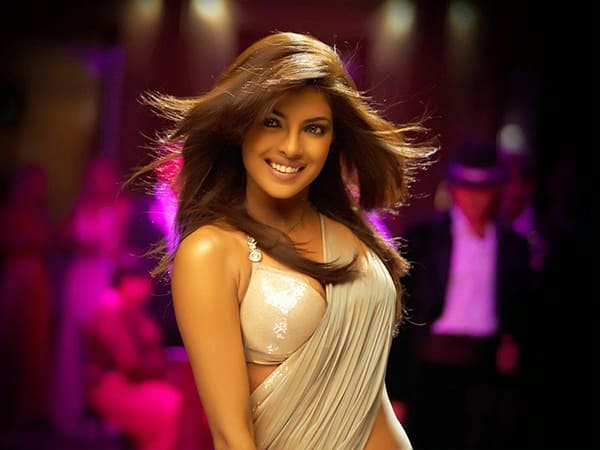 The popular song, Desi Girl became synonymous with her as she marched ahead globally making us prouder than ever.
Indian red carpet at IIFA
It was in 2012 that Priyanka Chopra found solace in donning styles that were wow-worthy.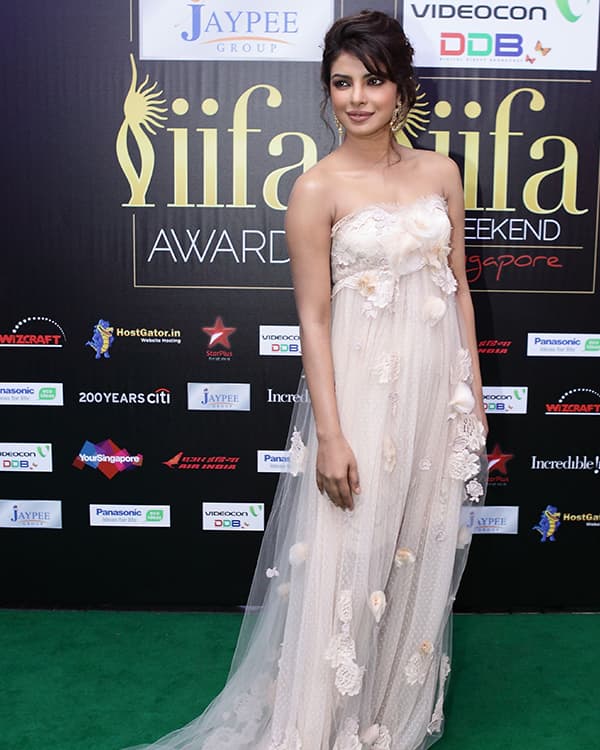 At the IIFA green carpet event, Priyanka Chopra made heads turn with her princess avatar in a stunning white flowy dress.
Red Carpet Shenanigans (2013-2017)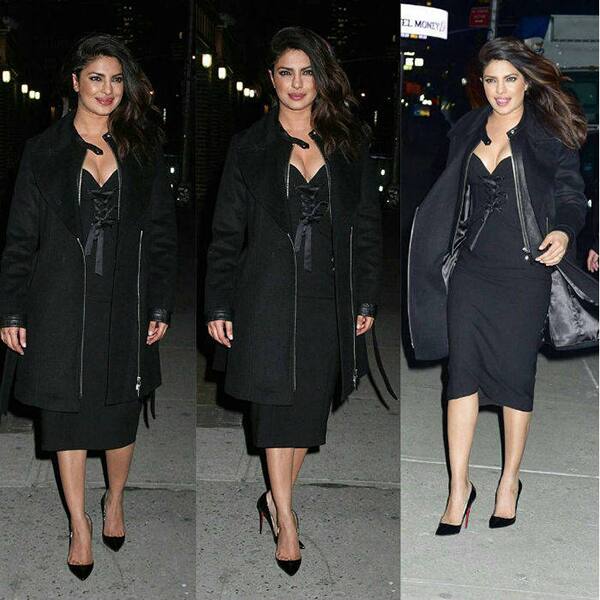 Priyanka Chopra turned a rockstar in the West and crooned some hit songs in collaboration with the likes of Pitbull, Will.I.Am and The Chainsmokers. Flying back to India to do a few movies and brand endorsements, Priyanka Chopra's unmissable dance number, Ram Chahe Leela got the audiences asking for more while her role as Kashibai in Bajirao Mastani won her accolades. But it was her role in Quantico that pushed the boundaries and here's when she decided to enlist the help of the international fashion stylist, Cristina Ehrlich, for all her red carpet appearances. In 2016, Priyanka ruled the roost by being on international covers, being UNICEF's global Goodwill Ambassador and her Oscars 2016 dress found a place in the most Googled list of trending searches of 2016. Wearing a white strapless gown by the Lebanese fashion designer Zuhair Murad, Priyanka Chopra's sheer gown quickly made all the fashion pundits sit up and notice her!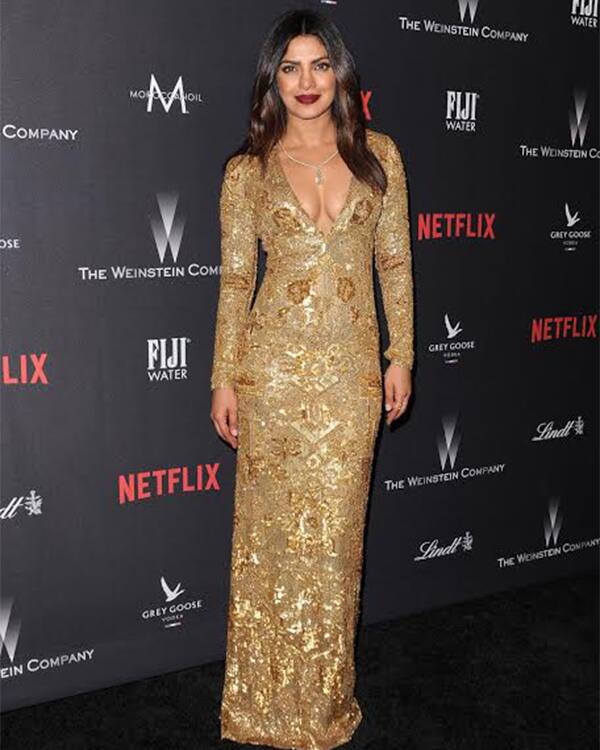 Going shimmery and glittery, Priyanka Chopra donned a fitted Ralph Lauren gown at the recently concluded Golden Globe Awards 2017 and accessorized the ditzy ensemble with a stunning and delicate custom made necklace by Lorraine Schwartz. With signature oxblood lips and loose tresses, Priyanka's makeup was subtle yet sexy!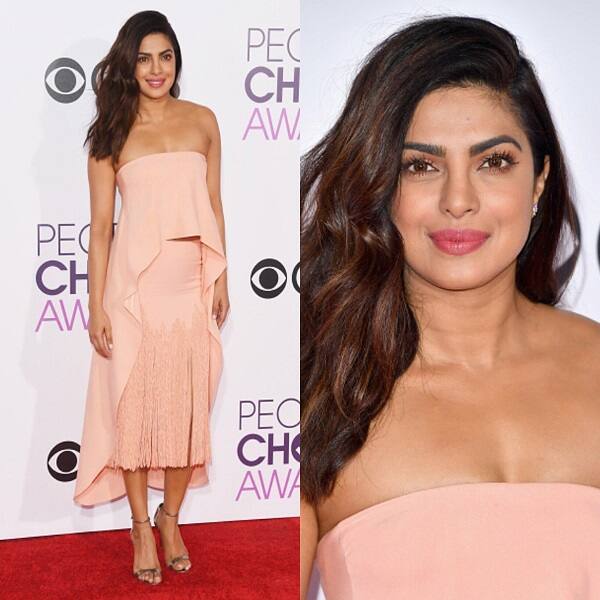 Doing peachy pink on the red carpet at the People's Choice Awards 2017, Priyanka Chopra wore a strapless ruffled asymmetric top with a fringe skirt from Sally LaPointe from their Spring 2017 Collection and rounded up the look with a demure makeup with hair left down.
Continuing her tryst with the glamorous red carpet offerings, Priyanka Chopra donned a white Ralph and Russo fitted gown from their Spring 2017 Collection that was replete with deep side plunges making everyone gawk in renewed awe at the Oscars 2017.
Upping the style quotient each time she stepped out, Priyanka Chopra hobnobbed with the who's who of Hollywood, gracing the front row of the much-awaited New York Fashion Show 2017 and attending the pre and post-Oscars 2017 parties.
A bonafide star, Priyanka Chopra may have had a rocky start in the fashion arena but she was clearly meant for greater things and has worked her way to achieve it.
Source: Bollywoodlife